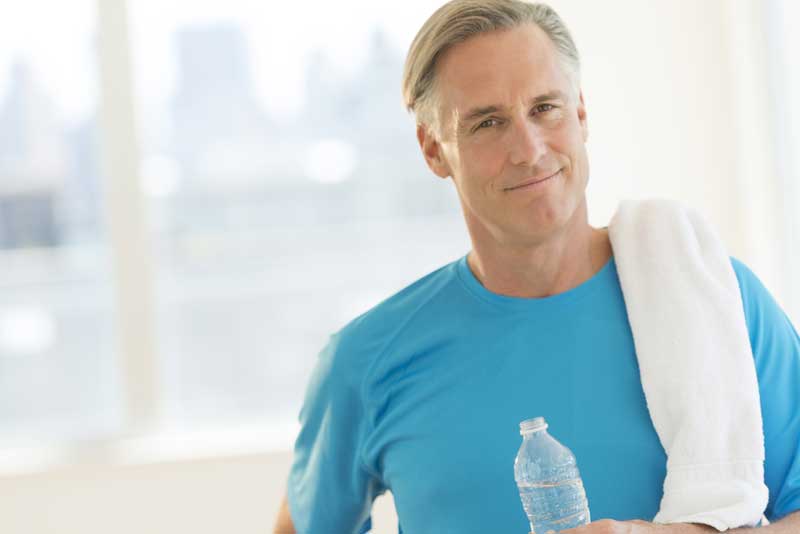 7 Smart Moves For Weight Loss
Losing weight – or keeping it off – can be tough. But with the easy-to-enact tips here, you'll have science-backed help in your corner.
1/ SLEEP ON YOUR SIDE
The Sleep Assessment and Advisory Service says that other positions interrupt your breathing. This wrecks your shuteye and puts 1317 more food kilojoules in your supermarket basket the next day.
Dr Colin Chapman, of Uppsala University, says lack of sleep makes you, "less capable of self-control, leading to impulsive, kilojoule-driven purchases". Warning: doona tugs-of-war also sabotage sleep.
2/ BE VAGUE ABOUT YOUR WEIGHT-LOSS TARGET
When establishing your goal, think of the number of kilograms you want to lose, then subtract two. Giving yourself a range for weight loss keeps up your motivation when you step on the scales for your daily weigh-in, found the Journal of Consumer Research. Broadening your goal also makes you more likely to hit your target.
3/ EAT MINDFULLY
Load up on snacks that take a bit of effort to eat, such as pistachios in shells, unpitted olives or reluctantly deskinned oranges. "Foods that need to be shelled or peeled curb the autopilot eating that leads to massive kilojoule consumption," says Caroline Farrell, from the Institute for Optimum Nutrition.
4/ CRACK SOME EGGS
Research shows that people who eat eggs in the morning lose 65 per cent more weight than those who scoff a bread-based breakfast with the same number of kilojoules. An omelette with two eggs and cheese "utilises the protein and calcium to increase satiety for the day", says nutrition consultant Drew Price.
5/ MUNCH ON MUESLI
A high-protein, high-fibre breakfast can help you drop fat fast. A good muesli combines both. A review in the Journal of Nutrition found people who eat more fibre, particularly in their cereal, are more likely to weigh less and have a lower waist circumference. Try Uncle Tobys O&G. It packs in more than five grams of protein and 3g of fibre per suggested serving.
6/ PLAY IT COOL
Researchers at Brunel University have discovered your workout playlist is most effective if it makes keeping time difficult. "Jazz creates interference between your body and brain, blocking out the sensations of fatigue," says David Lee Priest, a biopsychologist at the University of East Anglia. Ungroovy as that may sound, it means you'll burn more kilojoules each session, daddy-o.
7/ BE PREPARED
A study from Harpers Fitness found that men spend 21 minutes of every hour on the gym floor fiddling with their MP3 player and talking to fellow fitness fiends instead of working out. That's more than 800 kilojoules that could have been burned on the exercise bike. Make sure your playlist is on before you leave the changing room.