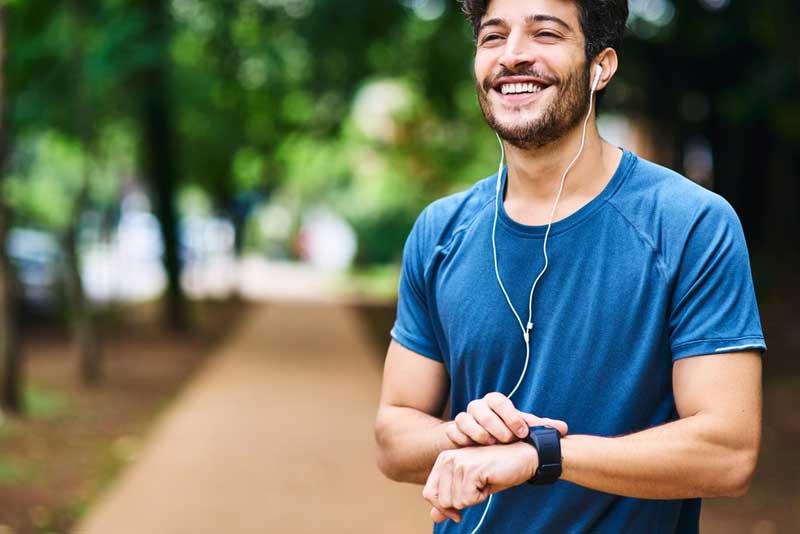 These Are The Top Fitness Trends For 2019
Want to know what's about to blow up in the world of wellness come 2019? Well, the American College of Sports Medicine has conducted its annual survey of health and fitness pros to find out. These are the people that saw HIIT becoming the next hottest workout and predicted that spin was well on the way out.
And next year? Wearables are still in serious demand with fitness trackers, smart watches and heart rate monitors topping the list of fitness trends. Group training and high-intensity interval training are also proving their longevity, coming in spot number two and three respectively. Worksite health promotion and workplace well-being is a new addition to the top 20 with a push for employers to offer programs and services to improve the wellness of workers.
So what should you be bidding adieu to? The trends that dropped out of the favour included circuit weight training, sport-specific training, and core training.
Here are the rest of the fitness trends to get a head start on:
Wearable Technology
Group Training
High-Intensity Interval Training (i.e our latest obsession Barry's Bootcamp)
Fitness Programs for Older Adults
Bodyweight Training
Yoga
Employing Certified Fitness Professionals
Personal Training
Functional Fitness Training
Exercise is Medicine
Health/Wellness Coaching
Exercise for Weight Loss
Mobile Exercise Apps
Mobility/Myofascial Devices
Worksite Health Promotion and Workplace Well-being Programs
Outcome Measurements
Outdoor Activities
Licensure for Fitness Professional
Small Group Personal Training
Postrehabilitation Classes